Eric Omondi's conspicuous weight loss was something that we've all been concerned about for some time. The comedian had many prospecting that he would go back to his previous slender physique. It took him almost a year to get into shape; and made a comeback with a well-built body any man could admire. His new shape even gave him confidence to challenge the OG- Khaligraph Jones in a fist fight. Of course, he was beaten up by the rapper.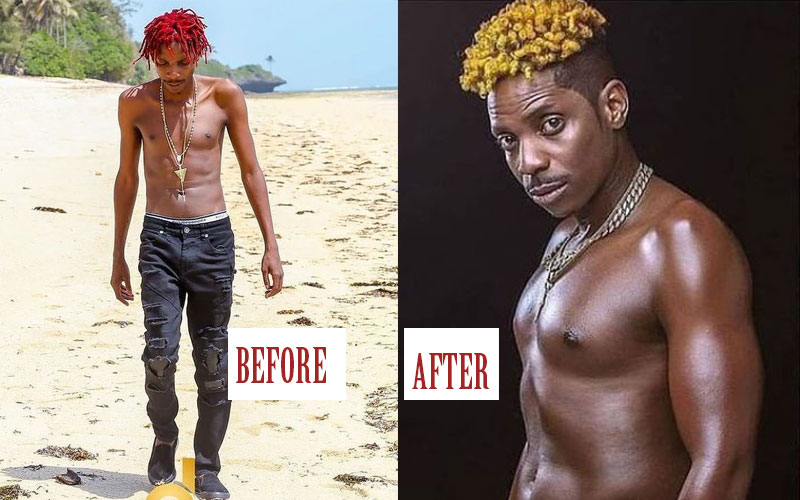 The comedian has now taken to social media to blame his popular 'Wife Material' show for his tremendous weight loss. Eric claims that it has been hard for him to handle all the contestants ever since the premiering of the show. He had previously weighed 78 Kilos; which is currently at 57.
Promising to get back to his previous shape, he wrote on his Instagram;
"At the beginning of #WifeMaterialOne I weighed 78 KGs and was extremely muscled up💪💪 by the end of #WifeMaterial2 I am 57Kgs with diminished muscles(Handling 23 Women is not a joke). Now I have to get back and go all the way to 80 Kgs of PURE,LEAN MUSCLES before #WifeMaterial3 and maintain it forever…LETS GOOOO!!!😎💪"
Even though he cancelled Wife Material 2 for some trivial reasons; Eric is now poised to maintain his shape before embarking on the third season of his show. Just a matter of months before he unleashes his new body form. Handling women is indeed tough!
Recommended Posts
August 12, 2022