Nigerian gay rights activist, Bisi Alimi, speaks about some of the low points of his life as a homosexual. This was in a social media posts, where he spoke of the many low points of his life.
According to him, he has attempted to commit suicide several times. The first time, he said, was at the age of 17. When he was 19, he again, attempted to take his life, he said.
Bisi Alimi prepares for the LGBT Coming Out Day.
The Nigerian homosexual, however, advises that people should show love and encouragement as they prepare for the Coming Out Day.
Screenshot of his post below;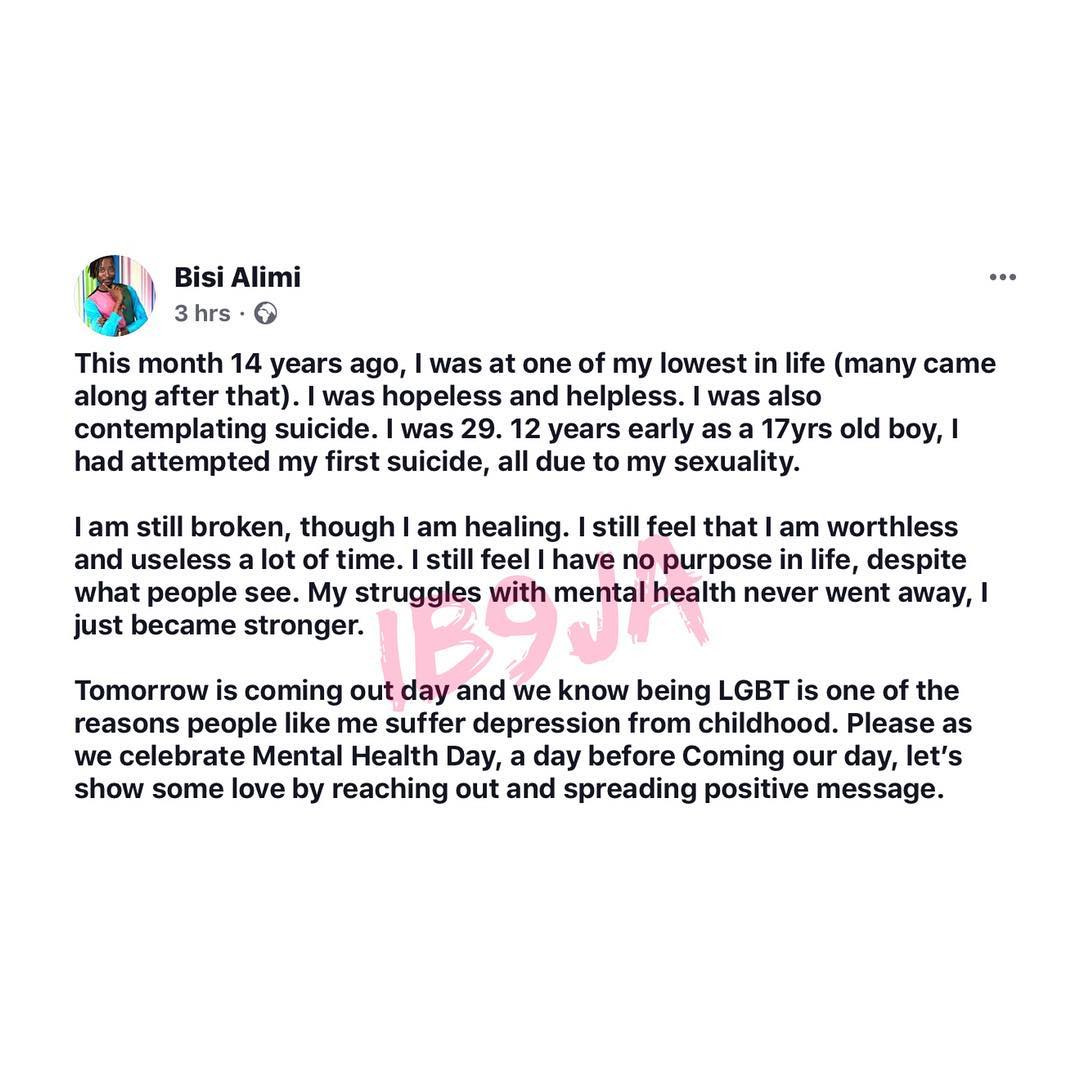 Omaku Josephine Ananeyi is a Journalist with keen interest in social reformation, a spontaneous writer, an impulsive reader, and a talker. She currently writes for Ghafla Nigeria.
Catch me on Facebook @Omaku JhoJho Ananeyi and on Instagram @Jho_Ananeyi
Recommended Posts
March 22, 2019