Money bag Bryan White has allegedly fired artistes and comedians from the 'podium'. For starters, the socialite had of late become an employer of some of Uganda's most famous stars in comedy and music.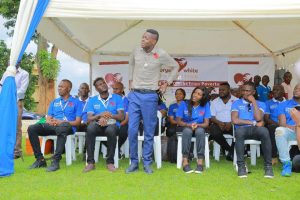 The celebrities were 'workers' of the 'Bryan White Foundation'. While details of their duty at the 'foundation' remains scanty, the celebrities gladly wore Bryan White Foundation branded uniforms and carried identity cards and name tags.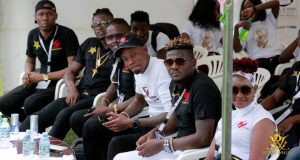 According to sources, Bryan White was forced to fire the celebrities after they started fighting over money. Some artistes who were allegedly loyal to rules of the foundation that required them to report for duty as early as 8am were not happy that others like Jose Chameleone did not adhere to the rules but still earned more than them.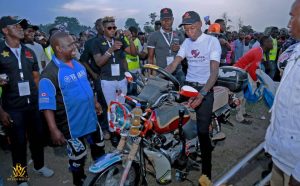 "Yes it's true we have made a few changes at the podium but we shall forever be grateful and respect whoever has been part of the BRIAN WHITE foundation.My boss will never disclose issues that erupted into terminating your contracts because he Respects you a lot but he will forever consider you hardworking people but just like any business,A leader is entitled to make a few changes in his firm. MWEBALE BYONA BYEMUKOZE KU FOUNDATION And we hope you keep helping/Motivating /Empowering the youth even though you nolonger wear our badges", part of Peng Peng's post, an online publicist of the Bryan White Foundation read.
I'm a whole lot of "what not to expect."
Recommended Posts
January 18, 2019
January 18, 2019
January 18, 2019