Within less than a year, socialite Amber Ray has replaced more than 3 men. And she has proven that she's not tardy when it comes to getting another man for herself.
She has the looks and the curves anyway.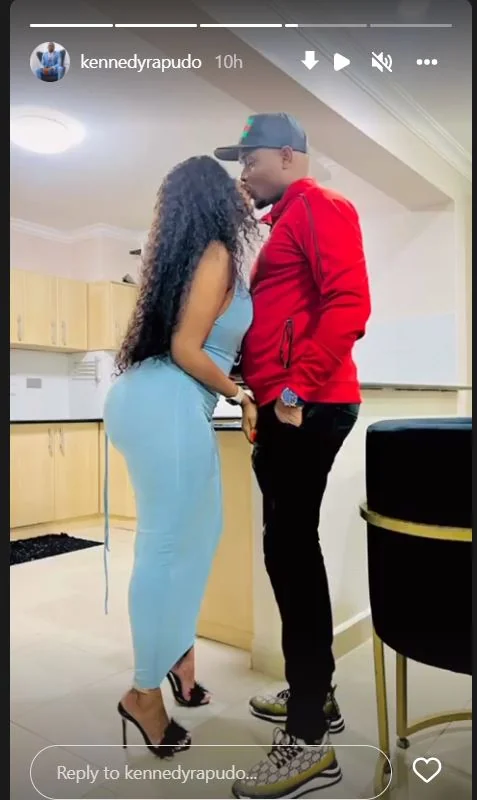 Too Hot To Handle?
The manner in which men are diving into a relationship with Amber is still a mystery. But I bet they all go in evidently because of nyash, and her flawless looks. Most of them are being blinded by this; and end up not finishing even a year with the socialite.
Amber Ray's Ex Reacts
The woes continue with her ex- sierra Leonean boyfriend Kabba, who has yet again taken a swipe at Amber Ray for not being able to cosset her relationships.
The professional basketballer wrote on his Instagram to denigrate Amber's relationship which has barely lasted a month after introducing the new guy.
"For how long this is so sad some people need prayers trust me"
Amber Ray and her boyfriend recently unfollowed each other and deleted their photos together, meaning they might have broken up surreptitiously.
Read also; 'Wameachana?'-Amber Ray And Her New Boyfriend Unfollow Each Other On Instagram, Delete Each Other's Photos (Screenshot)