Can Your Girlfriend Even? Mungai Eve Shows Ladies How To Make A Man Feel Like A King As She Gives Director Trevor New Look
Famous Youtuber Mungai Eve and his boyfriend Director Trevor are out here giving couples a run for their money. There's no stopping the two sweethearts who are winning & twinning. Despite receiving numerous negativity on their relationship, they've thrived to prove stereotypes wrong- including claims of Mungai kukalia Trevor. They've gone a notch higher spicing up their relationship by moving in together- or maybe a strategy to save some cash. Either way, Trevor & Eve have become one of the most sought after celebrity couple. They're building an empire together with their thriving YouTube channel among other endorsements.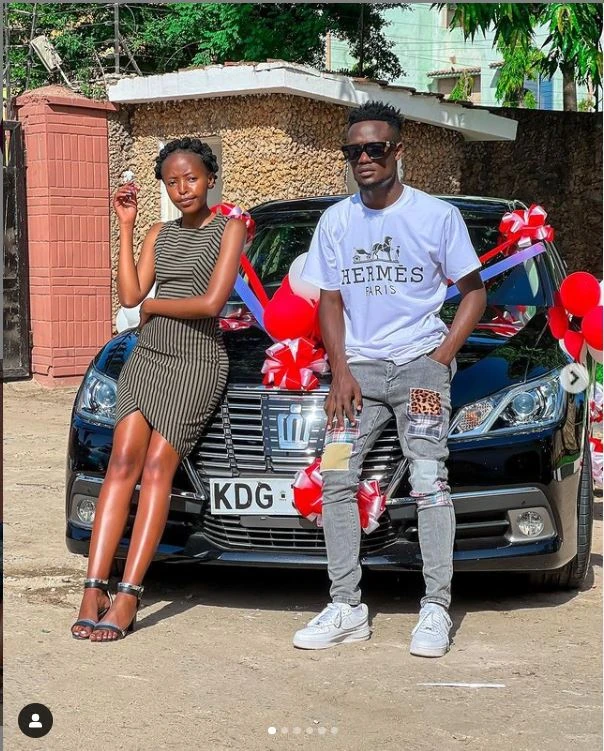 Eve Showing Trevor Love
Being content creators, they recently posted a video at their place, where Mungai is seen combing her hubby's hair. The meticulous act of love shows how enamored they are of each other.
The lovebirds are now contemplating on marriage soon. This was after director Trevor, the man who has been the unheralded force behind Mungai's rise made the revelation with a post he made on his Instagram page.
He wrote;
"A RING ON YOUR FINGER SOON❤️❤️ @mungai_eve."
Eve gleefully replied to the wonderful promise noting that they would now eat pilau, a dish that is a must-have at all Kenyan weddings.
Watch Mungai & Trevor's the full video below: