The break-up between socialite Corazon Kwamboka and gym instructor Frankie Just Gym It left Corazon in jeopardy and made it harder for her to take care of their kids all alone. Even though women are good are multi-tasking, Corazon had to vacillate between nursing a heartbreak and parenting at the same time.
The pair started dating in December 2019 and got engaged in August last year; with Frankie proposing to a heavily pregnant Corazon. Shortly after welcoming their daughter Koko, it was trouble in paradise for the two sweethearts- who had already shared adorable photos together and Corazon delightfully accepted Frankie's proposal.
How Break-Up Affected Corazon
Co-incidentally, Frankie doubles up as Maureen Waititu's baby daddy; and together, they also had two sons.
For this reason, Frankie has a vast experience when it comes to baby sitting and all. So, leaving Corazon behind with kids was a huge disenchantment for her.
Sharing with Mungai Eve, Corazon admitted the latter and claimed it was a rough & tough period for her after the break-up;
"When we were together it was very easy coz we were like helping each other. It was a bit easier. When the break-up happens, and then now you go separate ways… All of a sudden I was alone, I had to figure out this whole new thing… So it was a bit of a challenge…."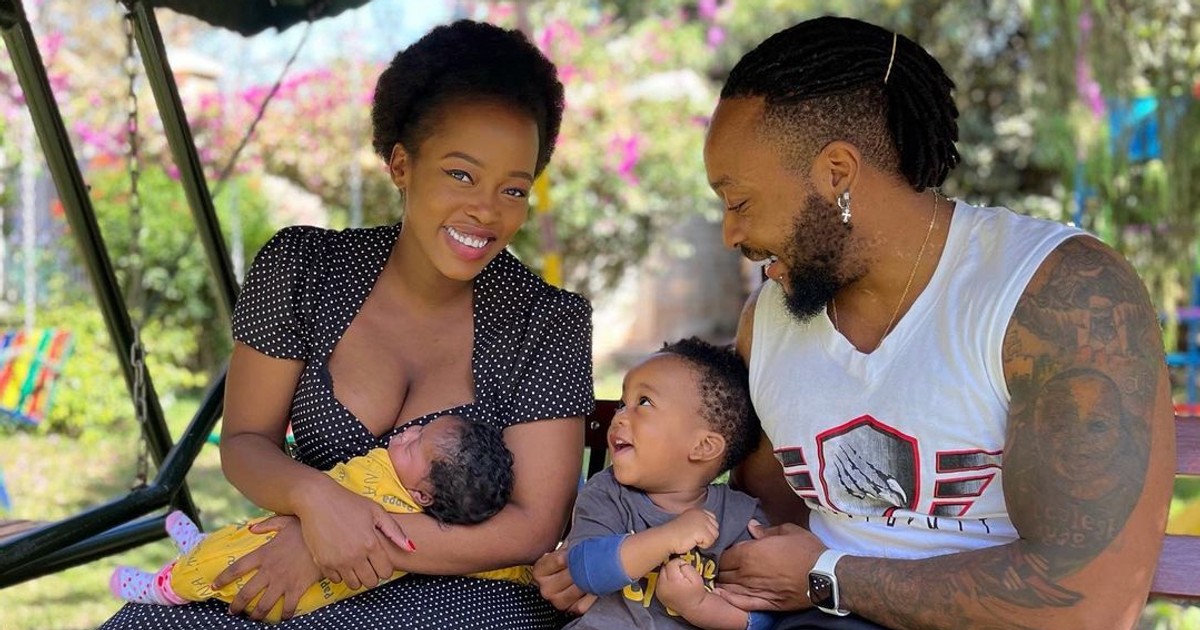 Corazon maintained that despite their break-up, Frankie is always down to visit his kids and co-parenting is doing them well.
Watch Corazon's full interview video below;