Bahati's kids are now reduced to 3 after Yvette Obura decided to pull out of co-parenting with Diana Marua. Recently, the two sparked beef between them after Diana deleted a video of an interview she had conducted with Yvette a few months ago.
Further, Yvette's kid with Bahati, Mueni, has been staying with her mum contrary to what used to be the case as she used to stay with Diana.
Hardships Of Co-Parenting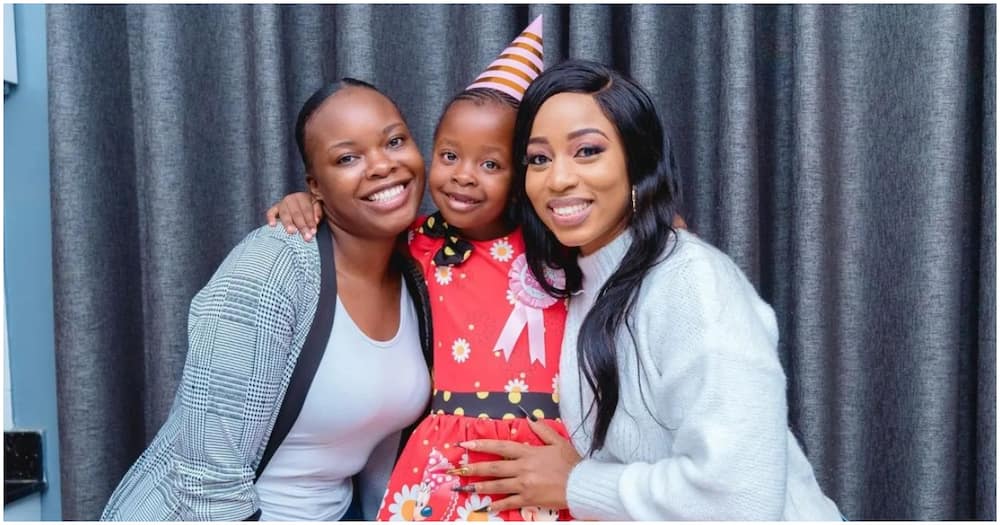 For several months, the two have had a monumental relationship between them. They actually depicted that co-parenting with your baby daddy's mum is possible- seeing how the two related despite sharing a baby daddy. That is perhaps the reason most are now worried after Diana deleted the video.
We have reason to think that after Diana gave birth recently, the household grew bigger and that's probably why she decided to drop Mueni- another mouth to feed.
Diana had previously confessed that she was jealous about Yvette at some point since she suspected there was something going on behind her back.
What we know now is Diana and Yvette are no longer following each other on their socials. This has further ignited the rumour that they're not in good terms. In relation, Diana ignored celebrating Mueni on her birthday.
Yvette has been forced to take care of her daughter on his own. On several occasions, co-parenting hardly works. And this is an epitome of the latter.
It's now needless to say that co-parenting can't work.