Curvy media personality Betty Kyallo is celebrating her daughter's 7th birthday today, 22nd June. Ivanna, who is Dennis Okari's daughter with Betty, always celebrates her birthday in style every year.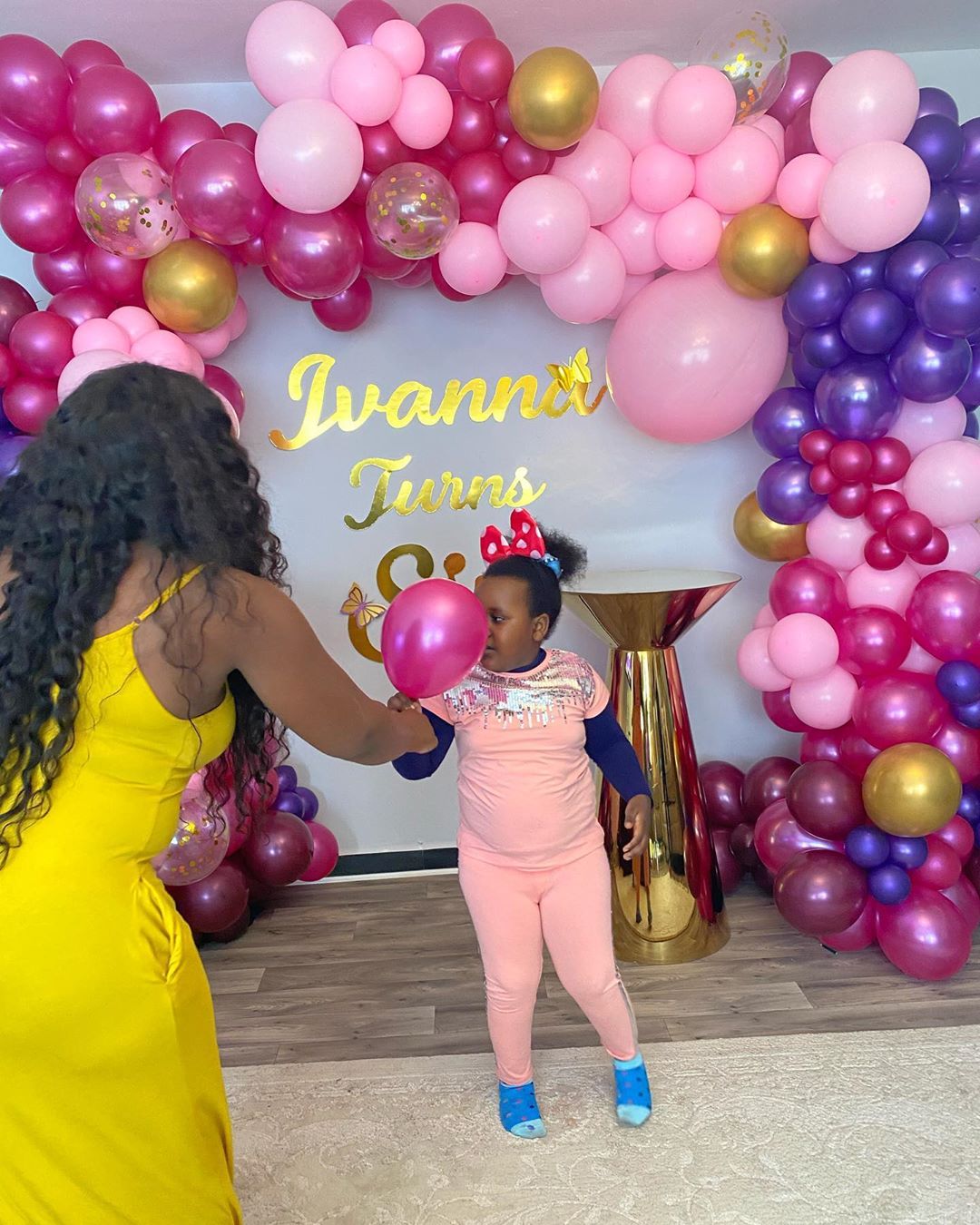 Last year, Dennis Okari surprised their daughter by attending her 6th birthday. Betty could be seen in tears of joy; especially after remembering that her daughter had previously been ill months before that 6th birthday.
"I remember last year a time like this my baby was so sick. She was in the ICU for a month and half. I was so losing my baby, the thing that my baby went through, it was just horrible. She went through so much. Since then am just praying for her to be okay. But now she is okay but am just praying that it will never happen again…"
This time, Dennis Okari hasn't shown any signs of showing up; but Betty wouldn't mind carrying on with it.
Betty Kyallo has written a heartfelt message to Ivanna on her Instagram saying;
"Happy birthday my dear child Ivanna! Oh how I love you and cherish you! How you bring sunshine to my life! How you are a light in our world. I love you so much baby @ivannatheentertainer you are the only one in a million! Happy 7th Birthday sweetheart. Daddy and I Cherish you."
Happy Birthday to you Ivanna!
Recommended Posts
August 12, 2022