Importance Of Hiding Your Side-Chick From Social Media
By now, we've learnt a couple of things from Samidoh & other few celebrities who have been caught up with perennial drama after being caught with their side-chicks. Some epitomes include Diamond, Samidoh, Kabi WaJesus, Jimal Roho Safi, Terence Creative, among others.
Recently, Samidoh became a trending topic after he was admonished by Vice President Riggy G to tame his baby mamas or else…
The drama that befell Samidoh for having a side chick roped in numerous reactions from netizens. He has actually become quite famous from the antics.
It might not be right to judge them for having side-chicks.
Maybe it would depend on their situation. It would be impossible for me or anyone else to judge why someone would be okay with that.
Similarly, flashy businessman Jimal Roho Safi was also caught up in drama after his first wife Amira learnt about him having an affair with Amber Ray. Eventually, he ended up losing both of them- 'mtaka yote hukosa yote'.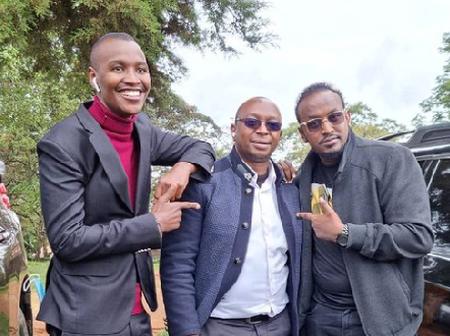 Hide Your Side Chicks
Considering the latter, you've noticed how risky it is to publicize your relationships with side-chicks. The obvious risk is you'll be busted and get humiliated by the main-chick. Samidoh has undergone such struggles after his baby mamas decided to literally fight for his attention.
You might as well end up losing both of your lovers; like Jimal, who lost both. There are numerous celebrities who have saved themselves all these hassles by staying low-key. Bottom-line is, no face, no case!