Maureen Waititu Hints On Adding Baby Number 3 (Screenshot)
Kenyan YouTuber and entrepreneur Maureen Waititu has recently expressed baby fever on her social media. The mother of two, who doubles up as Frankie Just Gym It's baby mama, has shown desire to add a baby daughter to her two sons; who she sired with Frankie.
Even though she was in the doldrums after her separation with baby daddy Frankie, Ms Waititu has on several occasions flaunted their sons on social media; explaining how they've been her bundle of joy ever since their arrival. Her first born in particular, has been gushed over severally. One for being over protective to her.
She once wrote on her Instagram stating that despite of her son being so young, he protects her fiercely, reminds her how pretty she is and holds her hand everywhere even when driving.
"At such a young age, he protects me fiercely, he tells me daily without fail that I am a pretty girl and sometimes he calls me a princess ????. He holds my hand EVERYWHERE, when we're driving, in the house and in the malls," read her post.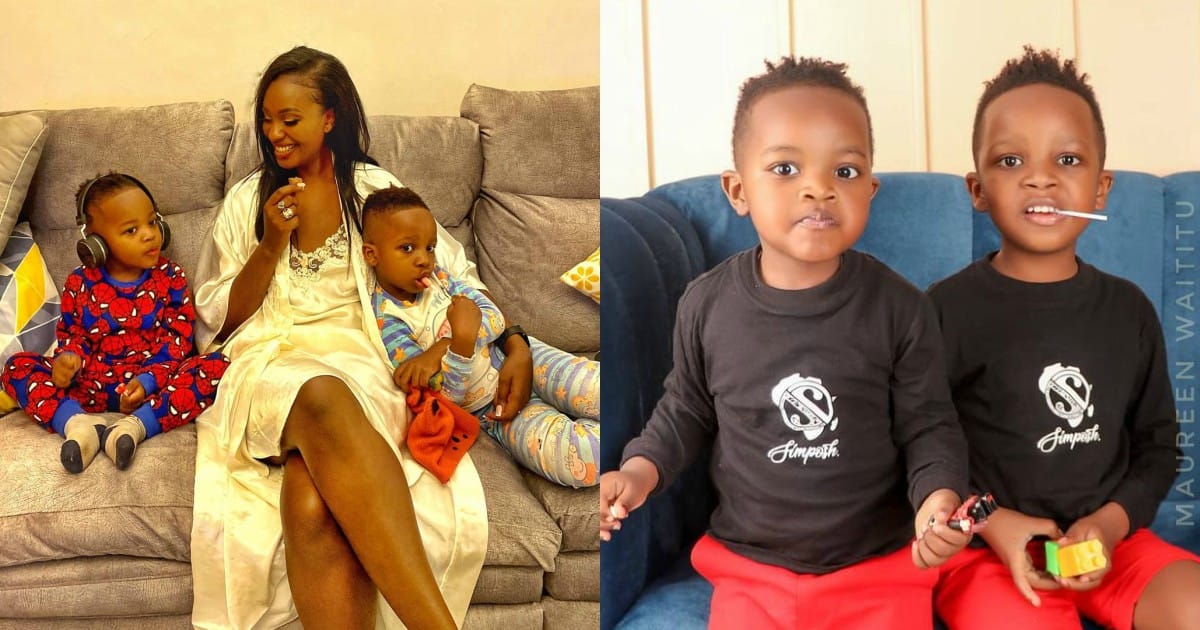 Baby Fever
Waititu is now ready to gift her sons a baby sister. And she shared the same via her Instagram; where she flaunted her baby equipment which she would use;
"I am ready for a babygirl after seeing the amazing products that @coolbabyshop_ has in store for new moms????."
Waititu's baby fever has definitely been influenced by the numerous celebrities who have recently been on the spotlight for their pregnancy.