MC Jesse Reveals Why He Keeps His Love Life Under Wraps
Popular Churchill Show comedian and show host MC Jessy is among the few celebrities who have managed to keep their love life surreptitious for a while. In fact, the only time Jessy has been in such a colloquy is when he was dating Shiks Kapyenga.
But rumor has it that their fall-out was a nasty one. This was the only time MC Jessy was conglomerated in such conversations that almost seemed to make him one of the celebs in relationship scandals.
Anyway, it seems like Jessy learnt a couple of things from social media relationships- they barely last.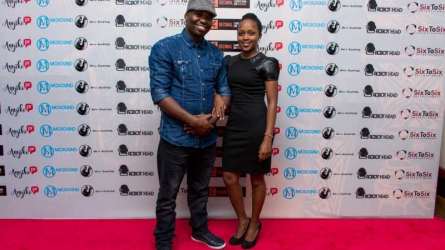 Jesse Surreptitious Relationships
That being said, Jessy recently opened up on why he decides to keep everything under wraps. He still remains silent on whether he's currently dating or not.
"Naeza sema nikona mtu alafu watokee apa waseme niwaambie ni mgani. Alafu pia naeza sema sina mtu waseme umenikana. About relationships and all, mimi ni msee nakuanga serious sana.
His reason for not flaunting his love life;
"I have kids na hamjui. The reason why I don't talk much about my personal love life, family life and all is because I know your personal life is your softest point of attack."
According to reports, Jesse was previously married way back before he even met Shiks. But for now, he remains quiet over the issue and how things went. Watch his short clip here