Legendary musician Colonel Mustapha has disclosed surreptitious details about his break-up with his exquisite ex-girlfriend and fellow musician Marya.
Several months ago, Mustapha had divulged that their fall-out was due to their religious differences.;
"Everybody has been trying to find out what happened between me and Marya. I have been silent over the matter. She cheated, and I couldn't forgive her. As a man, you want to make decisions for your family. Sometimes, the lady doesn't see the sacrifice and commitment you make in the relationship. I called the engagement off long before any cheating rumours came out. This wasn't going to work," read part of his post.
Read also; Socialite to throw breakup party after nasty split with ex boyfriend, Ezra
The singer has now shared that it wasn't really their religious differences that caused their break-up, but serial infidelity. He shared with SPM Buzz in a recent interview, where he stated that he had been keeping the same information under wraps for years.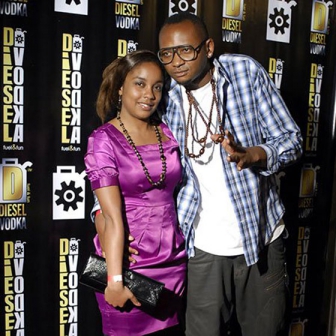 Pia hio ilikuwa ni vako. Ilikuwa ni uongo. It's something we had to create. She went to Tanzania. She left me. Hio ni uongo. We had to create. Ata story yenye Marya alifanya niliiseme juzi juzi after 8 years. Sisemangi hizo vitu mimi.
On the flipside, Marya had claimed that she was always provoked by the singer and had to try and learn how to cope up with it.
Watch his full interview below;
Recommended Posts
March 30, 2023
March 30, 2023