'My Mum Is My Number One Supporter, She Buys Me Dresses'-Popular Cross-Dresser Kelvin Kinuthia
Popular tik-toker Kelvin Kinuthia has been on the limelight for his impeccable skills in cross-dressing. The 20 year old is not your ordinary kind of cross-dresser; as he conglomerates make-up and ladies wear better than your girlfriend! Because of this reason, speculations have piled up on him being a member of the LGBTQ community.
He however, reprimanded netizens for assuming his sexuality and tarnishing his name; maintaining that it's only him who can come clean on his sexuality.
"I want people to stop assuming my sexuality.

There is no one I have talked to about my sexuality, no one knows, so let it stay that way. Then there's this one thing when you shoot a video with someone all of a sudden you are dating them, people should stop insinuating and wait for people to speak," said Kinuthia.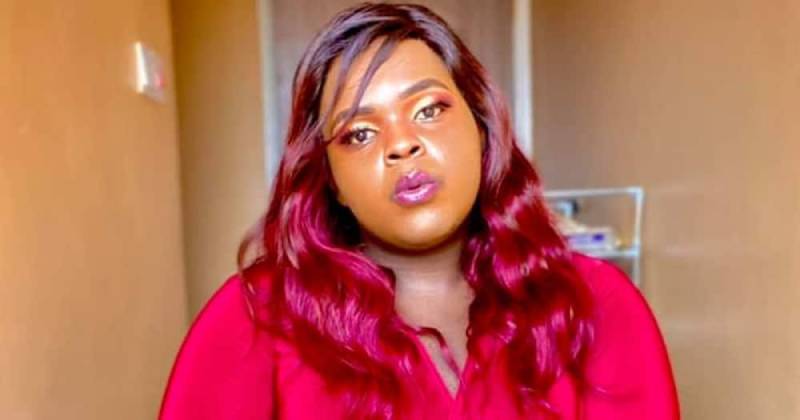 Kinuthia's Fans
There's no doubt Kinuthia has haters who think he's going overboard with all the cross-dressing yet he's a man. The big question is, how does his family members react to his actions? You'll be suprised that despite all the hatred and badmouthing, Kinuthia's mum is actually his number 1 supporter! As a matter of fact, she buys her dresses.
He disclosed the intriguing details via a recent interview on Radio Maisha; adding that other family members are also comfortable with his cross-dressing.
Watch his full interview below;