Akothee's brave character makes her stand-out from public criticisms considering she has had a vast experience in showbiz. Being a mother of 5 has not barred her from living her best life and dating whoever she wants. You can yap all you want, but Akothee won't stop at any cost.
She's a fan of love. And she's getting love over and over despite her numerous break-ups.
Bearing that in mind, Akothee's relationships have been clumsy since she never seems to find the right person even though she's willing to try.
Just this year, Akothee has been in 2 different relationships. Her previous one with her former manager Nelly Oaks didn't end in an amicable way. The two were deeply enamored of each other; but it was short-lived.
Akothee's Love For Kids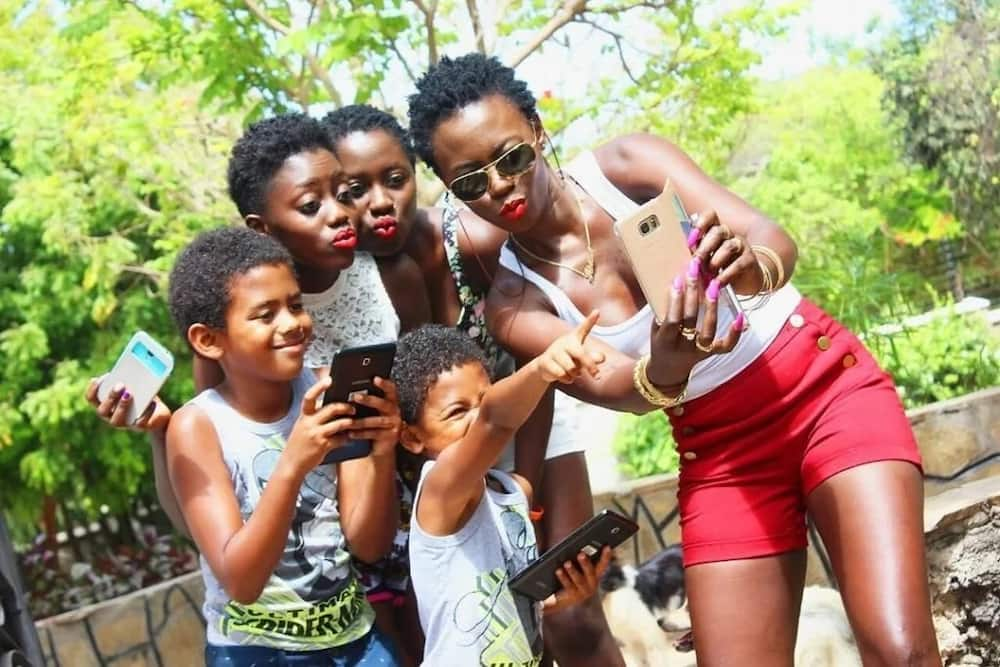 Akothee had even promised to sire 2 kids with Nelly before their break-up. This came to pass.
Now, the single mum is dating a new 'mzungu' whom she has been showing off with.
The obnoxious thing is that, she's also looking forward to having babies with him.
"

Vile napendwa hivi , huyu nikimzalia si atanifurisha kichwa Sanaa 💃💃💃💃💃💃💃💃
Si nitawasumbua hii mtandao haki mmmm.
Wacha tuanze kutafuta mtoto hii Christmas.
Welcome home honey , I love you
The King of My Queendom," she wrote on her social media.
Well, there's no biggie on her sentiments. But the truth is, Akothee is just bluffing with her claims of siring a child with the new catch. She has to accept that she has already hit menopause; unless they do it some other way like adoption. Akothee should now focus on taking care of her kids rather than making false promises of siring more.