A viral video of Bahati and Terence Creative's wife grinding on each other recently elicited ambivalent reactions far & wide. And to be honest, Terence's reaction on the latter was imminent.
Milly is seen bending over as Bahati closes in to grind on her. Some have rebuked the singer's cheeky behaviour; and called him out for misbehaving with someone's wife.
The intriguing thing is Bahati's heavily expectant wife, wife Diana Marua was part of the whole circus. Some fans marvelled at the act since both parties were having fun without necessarily involving much feelings.
Read also: Terence Creative forbids wife Milly Chebby from undergoing weightloss surgery, here's why
Terence Creative Reacts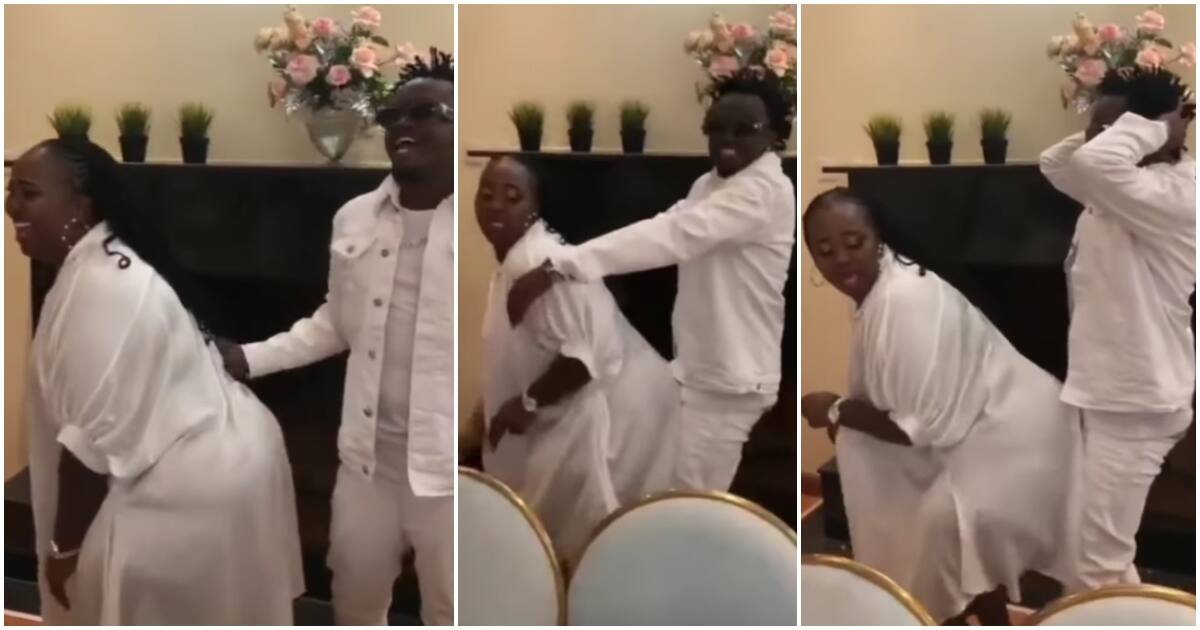 Terence is often seen with his wife in tow on several occasions, and in this case, it was no exception when they were hanging out with The Bahati's. In response to the viral video, Terence Creative has said he has no problem with it.
"There is no problem with that. I am not jealous. I take it like Bahati is warming water as I use it to shower. Also, it is an old video you can all see Diana was not pregnant then," he said in a recent interview with Milele FM's Ankali Ray.
Both The Bahati's and Terence Family are known to be good friends. And there's no bad blood between them.
Recommended Posts
February 3, 2023
February 1, 2023