Zari Re-Affirms Love For Fiancé Shakib After Recent Drama With Baby Daddy Diamond Platnumz
Zari Hassan has indemnified her fiancé Shakib after the recent drama that involved her baby daddy Diamond Platnumz.
Sharing her message via Snapchat in a short letter addressed to her husband, the reality TV star stated that she chose Shakib over every other person who showed interest in her, and therefore, he should be content and proud to be by her side.
"To my husband, I chose you over everyone. Own it and be proud of it," she wrote. Zari went on to ask Shakib to avoid being insecure as it might end up ruining what they have. "Don't let insecurities ruin what we have. With love, Mrs. Lutaaya."
Zari called out Diamond for lying to the public that she wanted another baby with him.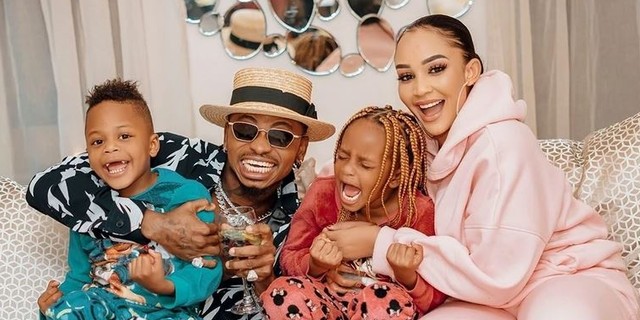 The mother of five while expressing dissapointment, put Diamond on the spot for using her name for 'clout' and announced that he was cancelled in her life for good.
"I have so much regard for u as the father of my kids and nothing can come between that. If there was a chance for us to get back togethe you'd come running back. How u sitting with whores (temporary people in your life) discussing me leaves me in awe. I don't want u, im not obsessed u, matter of fact it's the opp (you are obsessed with me, u can't seem to replace me)  U will come running like a cheetah if I called u back (sic)," Zari said.
But the mother of 5 currently prefers Shakib over Diamond Platnumz.