Shock as majority of the MPs in Uganda's parliament are in support of the Miss Curvey Pageant
A number of MPs have  today supported the controversial Miss Curvy pageant, as well as thrown their support behind Tourism junior minister Godfrey Kiwanda saying he is doing a good job in his docket. Debating on the floor whether or not the pageant should go ahead, most of the MPs who took to the microphone expressed opinions favoring the holding of the Miss Curvy Pageant, and also threw in a word or two to the praise of Kiwanda's efforts at the tourism ministry.
Former beauty queen and Member of Parliament for Dokolo County, Hon. Cecilia Ogwal had moved a motion suggesting that Hon. Kiwanda apologizes to the country for his views of curvy Ugandan women being an untapped tourist attraction, let alone his role in the Miss Curvy beauty pageant.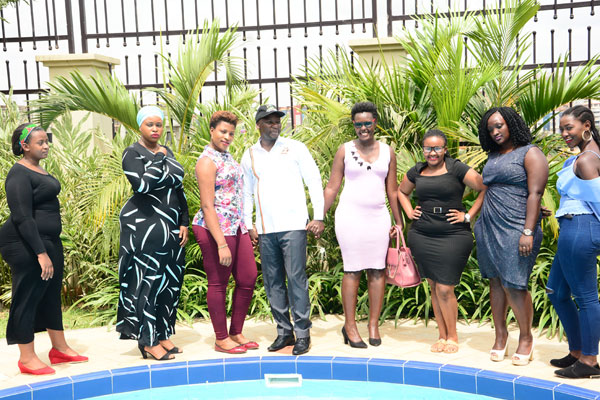 The Deputy Speaker of Parliament Jacob Oulanyah on his part reiterated that minister Kiwanda is not the brain behind the Miss Curvy pageant, but rather was only invited by a group of women to go preside over the contest which they called Miss Curvy.
While Hon. Elijah Okupa of Kasilo County dwelt more on extolling Kiwanda's performance as tourism minister, saying that since Kiwanda became the junior tourism minister he has come up with a number of impressive developments such as promoting 'Rolex' as a tourist attraction, and that the number of tourists coming to Uganda has increased over Kiwanda's tenure.
Kanungu woman MP Hon. Elizabeth Karungi urged Kiwanda and the organisers of Miss Curvy uganda to continue with the pageant because there are people that want to appreciate curvy and fat women. Karungi said that since all beauty pageants are based on the western culture ,making them favour skinny  ladies, this is an opportunity to promote African beauty.
Exclusively while speaking for himself, Kiwanda said that the Miss curvy pageant wasn't meant to present women as objects of tourism attraction. He clarified that it is like any other pageant, only this one is meant to appreciate Uganda's beauty by appreciating 'African bodies' as opposed to most other pageants which only focus on skinny women.