The Doctors said it was fibroid so she proceeded for an evacuation.
Today,the youngest child of Adaeze Yobo and Joseph Yobo clocks one. Sharing lovely pictures of their beautiful young daughter, captured by Bisola Ijalana of  @M12photography, she shared the story of Lexine's birth.
According to the proud mother, a doctor told her she had fibroid, while another said it was fibroid and pregnancy. She though she had flushed the baby out but it turned out that the baby is a lover of life so she didn't go. Another scan in another hospital however showed she didn't have fibroid. Even though sh was scared of what the result would be, she kept the pregnancy and was blessed with beautiful Lexine as a result.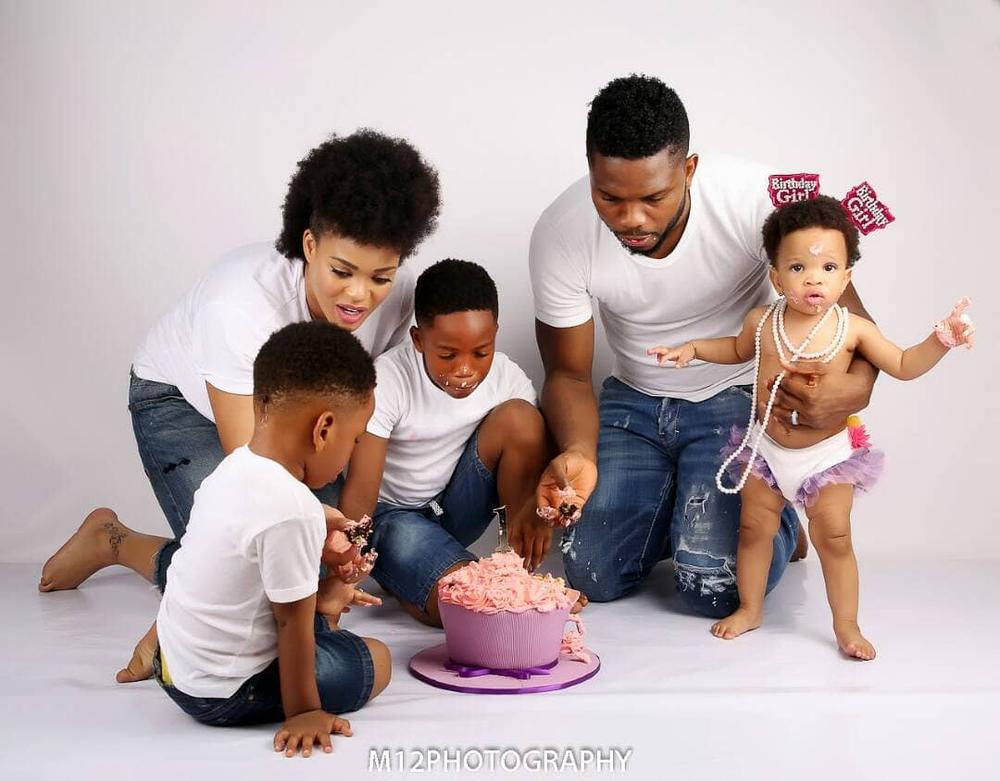 Her words below;
1st scan showed it was Fibroid, 2nd scan (diff. hospital) showed it was Fibroid and pregnancy but an incomplete abortion (whatever that means) but that I had to flush yu out, which I (thought) i did.
A week later, i still felt sick so I called the Dr. and I was scheduled to surgically complete removal of the remaining tissue.

On my way going, the holy spirit directed me to go to another hospital which I did and was told you were still inside and I had no Fibroid. instead of being happy, i cried and worried whether to keep you or not, worried if you will be normal after all the drugs n all. look at you now baby girl.
More Pictures below;

Happy birthday little one.
Omaku Josephine Ananeyi is a Journalist with keen interest in social reformation, a spontaneous writer, an impulsive reader, and a talker. She currently writes for Ghafla Nigeria.
Catch me on Facebook @Omaku JhoJho Ananeyi and on Instagram @Jho_Ananeyi
Recommended Posts
December 14, 2018