'I'll Never Give Him The Child'-Khaligraph Jone's Baby Mama Cashy Karimi Speaks
Award winning rapper Khaligraph Jones was exposed months ago as a deadbeat dad by his baby mama Cashy; who claimed the singer has been neglecting their 3 year old baby. According to Cashy, life has been hard for her and her son because the rapper was claiming he cannot afford child maintenance.
In a drammatic twist of events, Khaligraph decided to demand custody of the son after conduction of a DNA test by Cashy to prove that the kid is indeed Khaligraph's. Cashy's responded over the same and wrote;
"A person who once said he 'does not know who I am and does not recognize any baby from me' now says he wants custody of this sweet child – that he had no prior concern for, and has had me wilding here a couple of times," she wrote.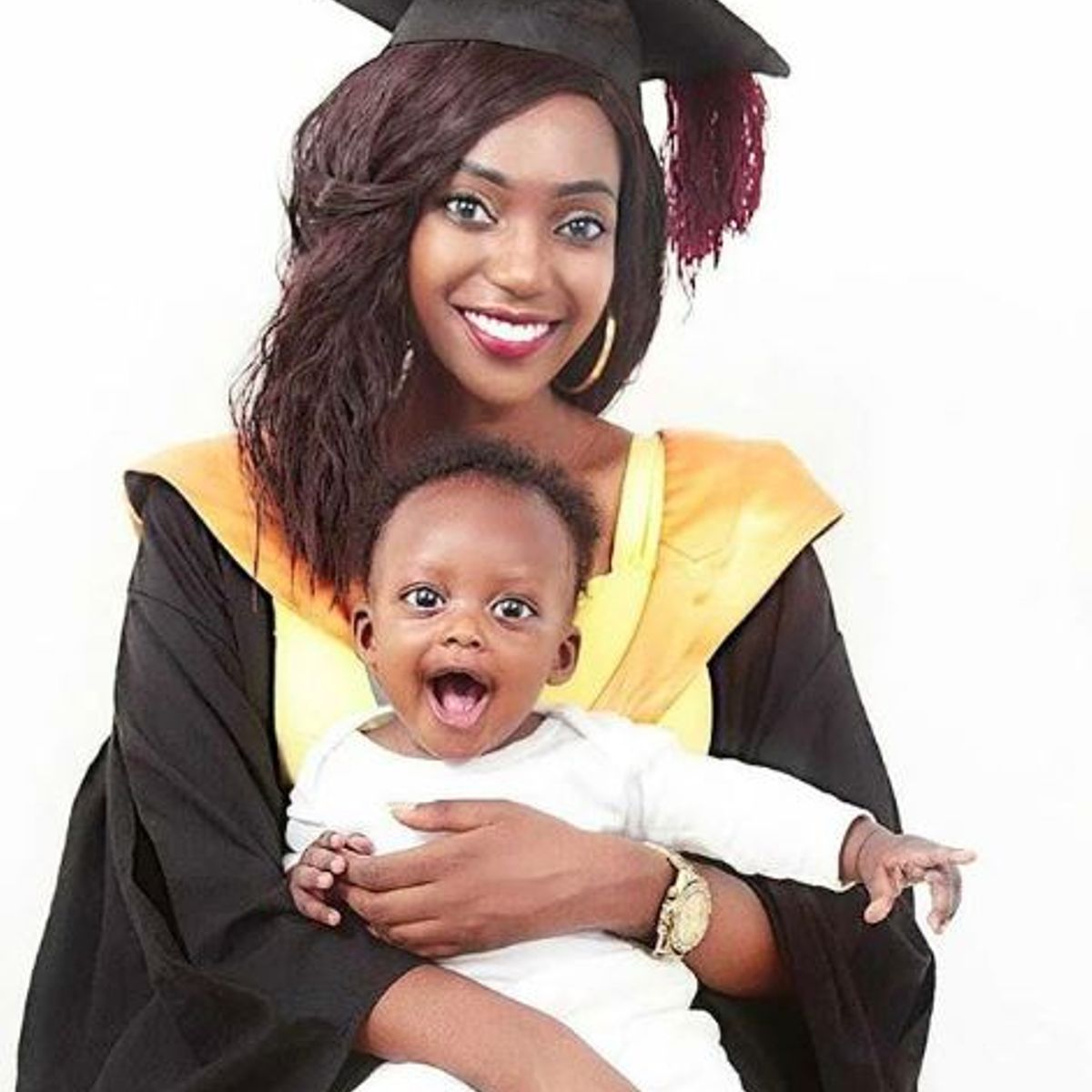 Even though Khali has shown interest in coming back to their son's life, Cashy is displeased with his demand. She's not buying the idea of her son being taken from her. Speaking with Ankali Ray on Milele FM, Cashy maintained that she has been taking care of their son by herself and won't give up the kid now; even if Khaligraph will choose the legal route;
"Alinisumbua sana. Mtoto ako almost four years. Mtoto nimekaa na yeye 4 years. Nimemlea. Kuna mama unaeza uliza kama anaeza peana mtoto aseme ndio? Sio rahisi… Na kama ni by law, so be it. Because law inangalia haki ya mtoto. Haiangalii kiki.
Cashy also purported that they are no longer seeing each other and that she has already moved on with her mzungu bae. She claims that she's ready to get married and add more kids in future.