Diamond Should Treat His Baby Mamas Equally
Diamond Platnumz doesn't fancy marriage. He's among the numerous celebrities who have baby mamas and are not yet married.
He's a baby daddy who has had hotties to sire kids with.
Zari & Tanasha Donna are the hottest among them. Zari & Diamond still have a palpable chemistry between them- evidently.
The fact that they've acted together in Young Famous and African reality series even made them more closer.
Equal Time
Diamonds' baby mamas are lucky enough to get some bonding time with him.
Diamond has been on the limelight for several reasons: the most times being about his baby mamas.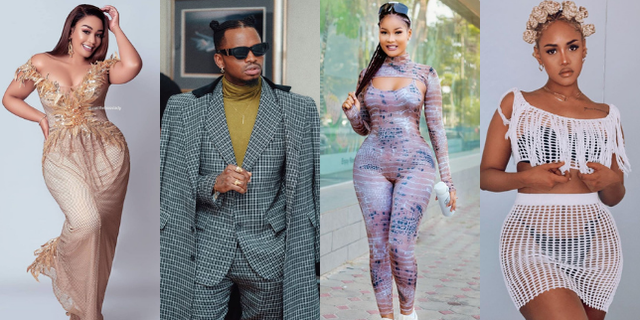 However, Diamond does not give a F about some of his baby mamas. Instead, he prefers to visit Zari more often unlike the others.
His doppelganger is Tanasha Donna's son: whom he hasn't been seeing that often, is among the most sought after toddlers who is being admired by many.
The musician is among the most sought after East African musician. He's immensely talented; and most of his songs are listened to by most Kenyans. He's currently the most subscribed African artist.