Huddah Monroe Reveals Her Failed Marriage At 19 Years Old (Screenshot)
Flamboyant socialite Huddah Monroe has recently been on the limelight more than often. She's sharing more explicit information about herself- something that she rarely does. The fact that we're used to Huddah living a private life, in terms of love life, makes it peculiar for us to learn that the exquisite socialite was once married! Yes, you heard me right. This is the revelation that she recently made.
Her relationships are never in black & blue like most female celebrities. Recently, she has been rolling with Tanzanian musical star Juma Jux; even sharing intimacy with the singer. Their raunchy videos and photos have been the talk of town; and has really roped in rumours that the two are just lovers in denial- or maybe Huddah is friend-zoning the musician.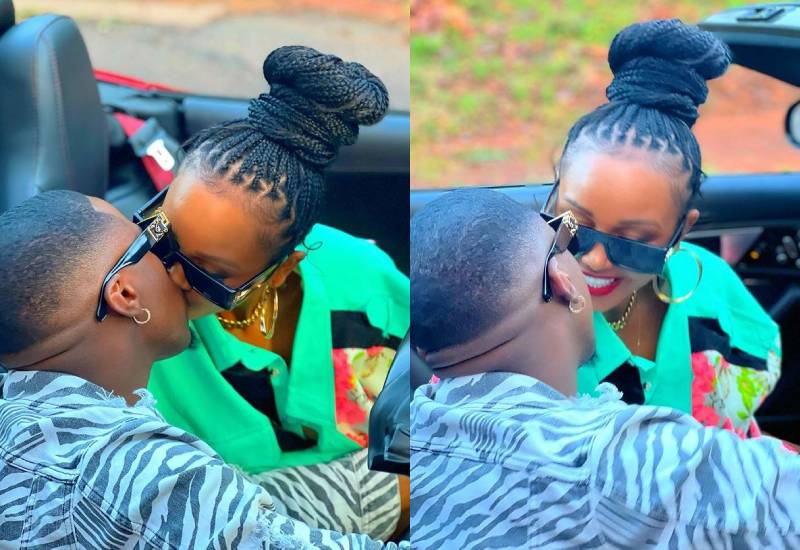 This is because she denied having a romantic relationship with him despite them sharing steamy kisses and being in tow for the most time that Huddah was in Tanzania to promote her brand & business. Moreover, Huddah went ahead to declare she wants kutolewa kutu with Jux
Read also; Huddah Monroe Suggests Intimacy With Juma Jux- 'Nakuja Unitoe Nyege' (Screenshot)
Huddah Failed Marriage
Who would believe Huddah was not a damsel at 19 years? Moreover, she was able to hold on to the marriage for not one, not two, but 4 years! Ironical, right? But she decided to walk out of the relationship blaming her ex-hubby for being a drug addict.
"I was married for 4 years @19, we didn't have a child and I divorced. Coz the man was a drug addict! I wasn't famous so I didn't need to advertise it! So I speak from experience. Not mocking y'all. Goodnight!…"
Who would believe Huddah could get married. I'm surprised just like you. For now, she's dating & looking forward to get married yet again.