'I Can't Be Replaced'- Pritty Vishy Reacts On Stivo Simple Boy's Fake Relationship
Stevo Simple Boy has been conglomerated in the Showbiz industry, and we must admit, the singer has done excellent in pulling the clout chasing stunt with his ex-fiancée Jenny Wangui.
Anything For Clout
The 'Tuheshimu ndoa' crooner introduced his newly found love 4 months ago, after his nasty break-up with content creator Pritty Vishy. Stivo even went on his knees to propose to her, and even teased a wedding. But all this was just for the clout! After several weeks of dating, Jenny came clean on her relationship with Stivo, revealing that they are not dating and that the whole 'relationship' was simply a PR stunt. She added that they're currently not dating.
"It was just showbiz and it's over."
And just like most fans had predicted during their staged proposal, it wasn't a genuine relationship.
Read also; Grace Ekirapa And Pascal Tokodi Reveal Their Cute Daughter's Face & Name For The First Time (Photo)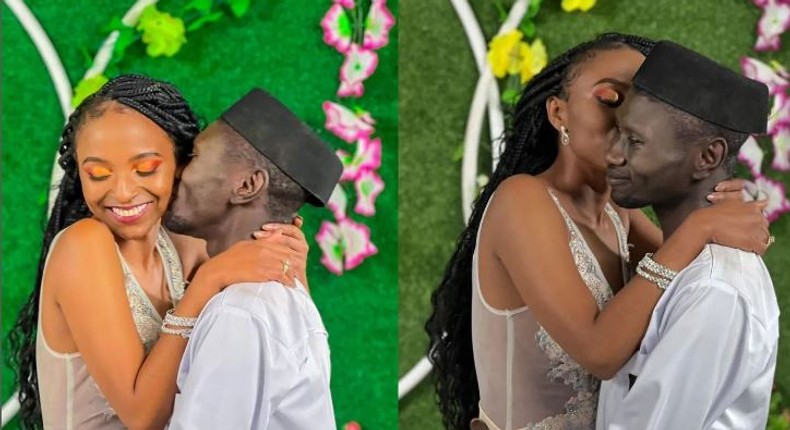 Pritty Vishy Reacts- Re-Union?
Stivo Simple Boy's ex-girlfriend Pritty Vishy revealed in a recent phone call interview with Milele FM's presenter Ankali Ray that she's still irreplaceable to Stivo.
"Mimi siwezi kuwa replacement my friend.
She continued to calibrate that Jenny couldn't do what she used to do to Simple Boy.
"No one can take my position and no one can do what I used to do… Nunueni bundles and relax. Tulieni. '
In the same interview, Pritty hinted that she's on the verge of getting back with Stivo Simple Boy, urging fans to prepare for what is coming. We won't be surprised if they get back together, putting in consideration Pritty broke up with Madini Classic after a few weeks of dating.