Shakilla is desperately looking for love. Despite claiming that she's had several men in her life. The damsel recently took to her social media to lament about her followers not showing interest in her.
'So outta all my goddamn followers no one wants to enter in a serious relationship with me😢😢😢. Was I meant to be in the streets for life?"
Read also;Shakilla getting a taste of her future
Desperate For Love
Despite her curvy physique, Shakilla hasn't found 'the one' to love her. But she once teased her followers that she was in love; with someone she didn't reveal their face.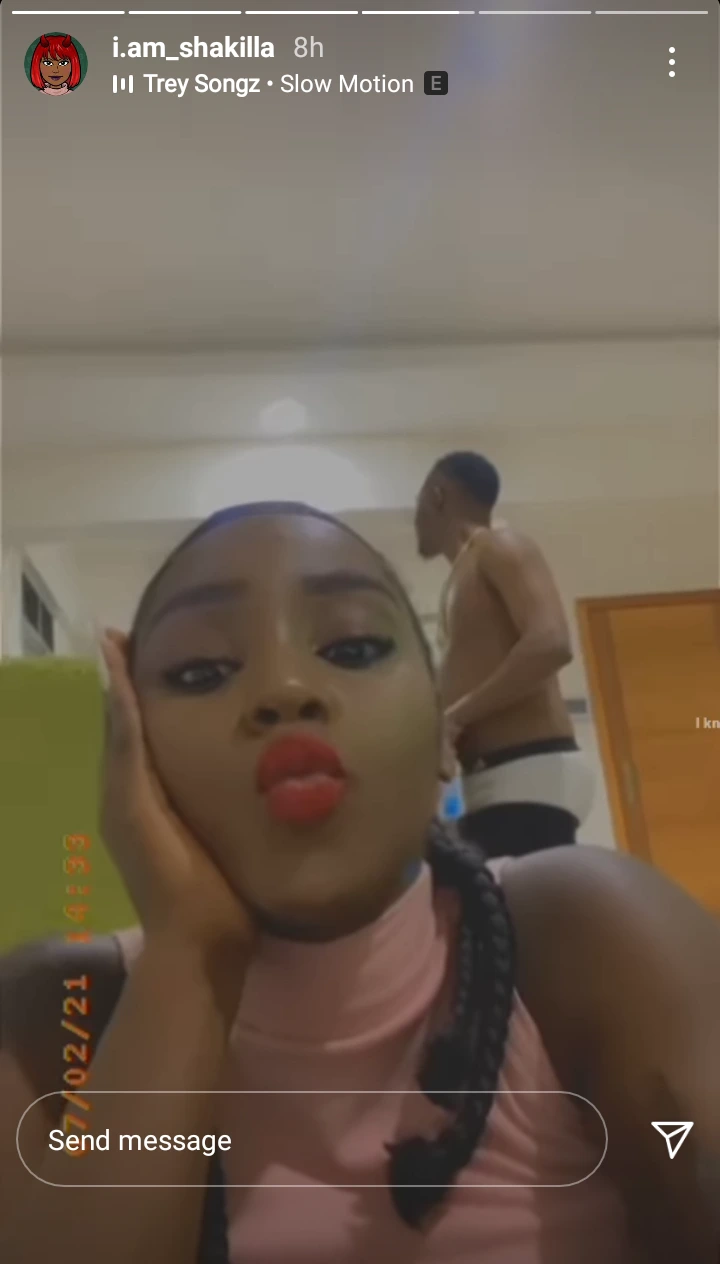 The socialite shared a video and pictures of the boyfriend in what seemed like a hotel. Shakilla had previously asked her followers to guess who it is, as she had earlier revealed that she is in a happier state of her life after finding the love of her life after a long period of searching.
Socialite shared a video and a picture showing how they were being goofy with each other. In the first post, Shakilla was pictured lying in bed and her man standing just near her. Shakilla has always been known as someone who just speaks but doesn't follow through.
As she nicknames herself 'queen of the streets', it seems that it's all manifesting itself.