Uliamua Kuiba Bibi Ya Governor? Wild Reactions From Fans As Juliani Confirms Relationship With Lillian Ng'ang'a
Governor Alfred Mutua's ex-wife Lillian Ng'ang'a was rumoured to have left him for Kenyan artist Juliani. Even though Dr. Alfred Mutua stated that it was a mutual and amicable separation, netizens think otherwise. Why? Well, shortly after sharing their statements, Lillian Ng'ang'a was spotted having a good time with Juliani.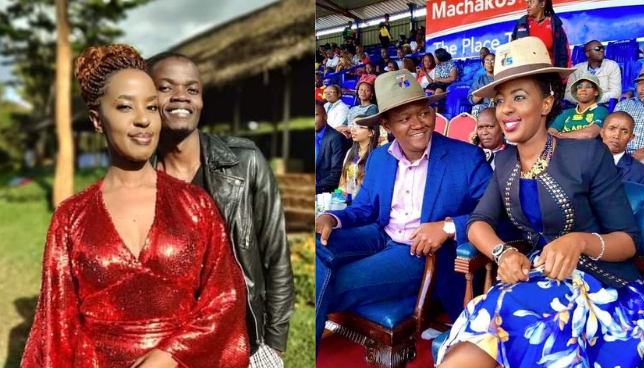 She however, attended her husband's birthday, where she seemed to be too casual with him.
In A Relationship
Anyway, Juliani has now confirmed their relationship today. They were previously deviating from confirming their relationship.
In a cryptic yet obvious message on Juliani's Instagram, it's now clear that he's the man warming Ng'ang'as bed.
He wrote;
"Asante sana for all who've reached out the past couple of weeks. Mola awazidishie. No need for a statement about the obvious issue. I know you can think for yourselves. Draw your own conclusions. I believe in you."
After the statement, some were confused on whether a congratulation message would suffice or not; since he might have stolen somebody's wife.
One of his fans responded;
"Uliamua kuchukua bibi ya govana kabisa🤣"
Another one wrote;
"Is this a subtle admission to the speculations…Mwanaume ni kuongea boldly, au siyo?"
Amid all the hype, Lillian Ng'ang'a still remains calm over the issue. It's only a matter of time before they expedite their relationship to another level.