Musician Willy Paul has flaunted his newly bought ride (A yellow Mercedes Benz) via his Instagram, as a token of self appreciation and congratulation for making good music.
Via his Instagram, Pozze shared a snippet video of the new car and wrote;
"God did it again!!! Glory be to the most high God.. thank you my father for yet another beautiful gift…
Decided to gift myself for the good job I've been doing.. for the CLEAN CONTENT I've been releasing… I intend to keep it that way… and to you my fans that gave me a second chance
Asanteni. It is because of your generosity that I am where I am today…
Another mercedesbenz double sunroof hehe"
Pozze has bought the ride just days after starting a matatu business.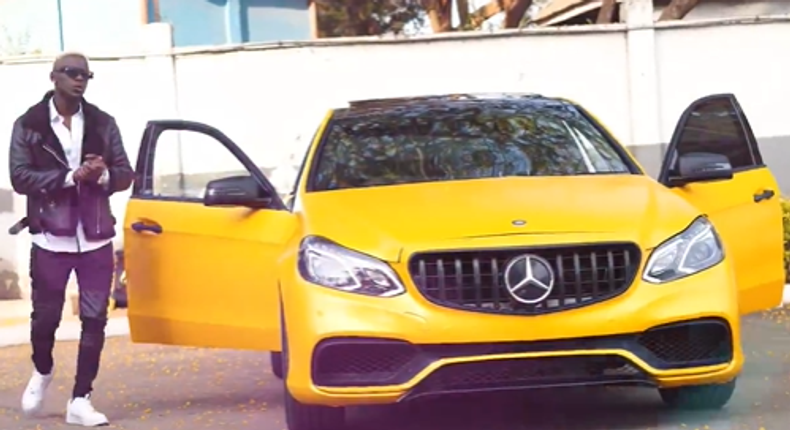 Fans React
Bearing in mind, Pozze already has a white Mercedes Benz; and a section of his fans believe he painted it yellow to lie to netizens about buying a new one.
Some believe Pozze doesn't own the car. The singer is among the notorious artists infamously known to take netizens for a ride occasionally.
Pozze's sumptuous ride comes just days after Eric Omondi heavily denigrated Kenyan artists for not engaging themselves in showbiz like Tanzanian and Nigerian artists. This might be the genesis of showbiz from artists, and Pozze already has the upper hand.
We're not yet sure if he owns the car. Meanwhile, congratulations are in order.
Recommended Posts
February 1, 2023